Your art is amazing!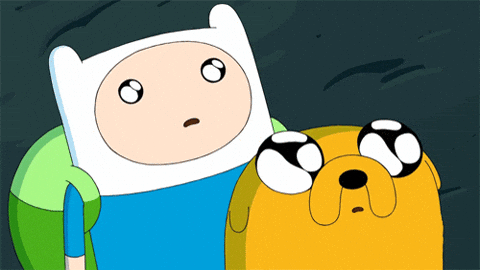 Ahhh … thank you so much for this simple message!
I have not been feeling very confident about my work lately so this was a nice little pick me up.
It's nice to know that some people like what I draw, thank you again!
gayness.png
I feel like these two are getting pushed aside now in terms of the plot of the second season. I wish we could see more of them, even if it is in stupid scenes like this.
speaking of sharing hotel rooms i really want to know whats going on in rei and nagisa's
POST 5 RANDOM THINGS ABOUT YOURSELF AND TAG 10 OF YOUR FOLLOWERS
I was tagged by point0k
1.) I hate cinnamon candy and cinnamon gum with a passion.
2.) I love cold weather even though I have lived in the Mojave Desert most of my life.
3.) I wish the third part of the Hobbit would come out already
4.) I am short 5"9 but to me that is short … I want to be taller
5.) I don't like wearing pants all that much
I randomly picked some of my followers to tag: bubblybodt, ani-meniac, silentnoisemaker, attackoneternity, gabbiegallery, firelovers, nagisa-the-waifu, nyarmin, myllie1, senpaihatesme
my latest illustration! an ode to my troubled love/hate relationship with clutter.
Thank you for following me. Thank you for reblogging from me. Thank you for liking my posts. Thank you for sending me nice messages. Thank you for staying followed to me. Thank you for making my Tumblr experience amazing. Thank you.
(Source: staypozitive)
HE JUST FUCKING LETS MOMOTAROU RUN INTO HIM
that episode was fucking sad.

in other news:

NAGISA HAS A PENGUIN/BUTTERFLY SHIRT 

GOD BLESS YOUR SOUL YOU SWEET SWEET ANGEL
do you ship rinharu?
— asked by Anonymous
No not really … but in all honesty I don't pay much attention to the ships in the show except for one.
My radar is always set on these two.
k009:
Screw the pity party, have a drawing party instead.
Shoutout to all the artists on Tumblr who work on something for weeks and only get 4 notes

Shoutout to all the artists on Youtube who do amazing speedpaints and, if they're lucky, will get 500 views

Shoutout to all underappreciated artists who do amazing work and receive no recognition
The theme for this 69 min prompt was Maid + Butler
I don't have a twitter nor do I want one so I'll post this here
I am slow … and need to manage my time better … the lineart alone took me the whole 69 min
Do you ship Shizaya?
— asked by Anonymous
.____.
oh my … yes. Yes of course I do.
Those two are the reason that I got into BL and other stuff … it's all their fault